What is typically served for a rafting trip dinner?
Most rafting companies provide dinner with a two day trip. It can also be added on to a one day trip on either the South Fork or Middle Fork of the American River. There is nothing like working hard all day paddling on the river and coming back to camp to a delicious BBQ rafting trip dinner prepared by the staff. Here at Whitewater Excitement we typically start you off around 6:00 pm. We begin with some delicious appetizers, like chips and salsa, 7 layer dip, cheese and crackers and a little smoked salmon. To go with these we add soda, beer or local wines. It is followed up with a great BBQ dinner that typically includes chicken, steak or salmon. Also big green or kale salad, corn on the cob, baked potato, veggie pasta and some hot home made dinner rolls from Chef Judy.
What's a rafting trip dinner…
without a great home made dessert. Again from our dedicated camp Chef, who loves nothing more than to make your rafting trip the best it can. She provides you with a rafting trip dinner like no other, like fresh fruit cobbler, pinnapple upside downcake. If she is feeling espedcially spunky, her fresh fruit home made ice cream, all topped with a special sauce! Guaranteed you will not go hungry, cause we alway accept double dippers especially with our fabulous desserts and beverages!!
We also have many vegetarian options that are fresh and tasty.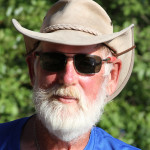 I hope that this helps, as always if you have questions about this information, or have other questions about river trips, please feel free to E-Mail me, I am always here to help no matter what or where your river adventure is taking you.
Hope to see you on the river this year,
Flash (over 30 years of river rafting experience around the world and back)