Request your favorite river rafting guide!
Absolutely!  If you have been on a previous rafting trip on the American River and would like to have the same river rafting guide for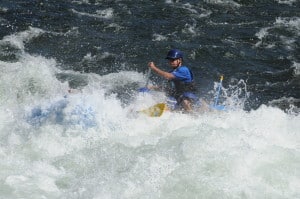 your trip this season, mention it to the specialist making your reservation and every attempt will be made to accommodate your request.  Many river rafting guides come back year after year to guide the American River, while some stay a season or two and move on to other rivers.
Most all of the river rafting guides …that work on rafting trips, are great folks.  They love the river, the atmosphere, and most of all they love to share their love of the river with people.  I know, from personal experience, that having folks come back on a 2nd or 3rd rafting trip asking for me to be their guide again, makes me feel like I have been doing a great job and builds a personal relationship with them that lasts forever.
When you request a certain guide, …and they are not available for some reason, go ahead and ask for help in selecting another guide.  However, most river rafting companies will let you know that all their guides are great guides and people, and any one that you are assigned to will do a great job.  At WWE, we have a policy of not recommending certain guides unless our guests ask for them by name.  We let them know, as I have stated above, all our river rafting guides are very good on the river and will give them a great time.  We do select certain guides for certain trips.  Like our young rafters trips, we select folks that love to be around young kids, or our class 4 trips, only guides that are trained and certified to run these class 4 rivers can be scheduled.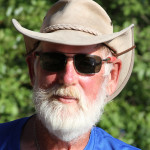 I hope that this helps, as always if you have questions about this  information, or have other  questions about river trips, please feel free to E-Mail me, I am always  here to help no matter  what or where your river adventure is to taking you.
Hope to see you on the river this year,
Flash (over 30 years of river rafting experience around the world and back)