There are many rivers in in California, and the South Fork American River is one of the most popular. Here we talk about where it is located and the history of the area.
Gold Country
The South Fork American river is located in the heart of the gold country near Coloma, California.  This is where gold was first discovered in 1848 by James Marshall.  Whitewater Excitement, Inc is right on the banks of the South Fork of the American River, which is one of the most popular river rafting locations in the nation.  The Coloma Valley is located approximately 50 miles east of Sacramento and 62 miles west of Lake Tahoe in the Sierra Nevada foothills of Northern California. Coloma is most noted for being the site where James W. Marshall found gold in the Sierra Nevada, at Sutter's Mill on January 24, 1848, leading to the California Gold Rush.
Perfect place for a vacation
So now you know where the South Fork American is river located, what are you waiting for, come on up and enjoy a day of white water rafting on the most popular river for rafting in California. Make your way up and get on the river this spring or summer for the time of your life.  You'll get super wet, experience the thrill of super fun rapids, beautiful canyons, and even an awesome lunch.  Try a two day trip that includes camping and meals, a great way to get the family together and connected again.  Try both the American's in one trip – the best two day rafting trip available.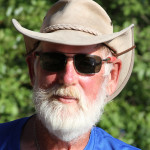 I hope that this helps, as always if you have questions about this information, or have other questions about river trips, please feel free to E-Mail me, I am always here to help no matter what or where your river adventure is to taking you.
Hope to see you on the river this year,
Flash (over 30 years of river rafting experience around the world and back)