Age and Experience
Well, as long as you are between the ages of 4-94 and are in good shape, you are in good for rafting the American river as well as other rivers in California. Well, at least I hope that you are. Really, though, river rafting trips on the American river vary in both age and experience level.
Sections for rafting the American river are:
South Fork of the American
The South Fork of the American river has trips that are suitable for kids as young as 4 years of age, like our young rafter adventures.  These trips are usually half day trips, nothing too long, just  enough to give them a taste of whitewater rafting.  The rapids are mild, bouncy, and  will give everyone a little river splash.  There are times that everyone can take the  plunge and float in the river (everyone has a PFD (life jacket) on at all times)).  A great  introduction to river rafting for the kids not old enough for the class 3 rapids.
Class 3 Rapids
For the class 3 section of the South Fork of the American river, rafters need to be at least 7 years old (you really don't want to take kids any younger), and there really is not an upper age limit. We have had senior rafters that are in their 80's and have had a great time and have done really well. It's all about their physical condition and adventure level. Rafting the South Fork of the American is a fun, exciting adventure that has something for all ages and experience levels. From half day trips to 2 day trips, this is why the South Fork of the American river is one of the most popular whitewater rivers in the United States. Now onto a step up in rafting level: the Middle Fork!
Middle Fork of the American River
On the Middle Fork American river, there are both age and experience level requirements. The Middle Fork is a class 3 and 4 river, which means it has some big drops and rapids that are bigger and require more guest participation than the South Fork of the American. This river needs to be attempted by only those who are over the age of 12 (some companies will take an 11 year old, but they need to have rafting experience, very good swimming ability, and above normal height). Rafters on the Middle Fork also need to have whitewater rafting experience or be an adventurous first timer in good physical condition.
Do I need to know how to swim?
Swimming ability is also a requirement for rafting the Middle Fork of the American river or any class 3/4 or 4 and above rafting section. It is just not a river adventure for non-swimmers. Parents often want to take their younger kids on a rafting trip that is not suitable for them, please make sure that your child has at least the above requirements. They are young and have a long time to work their way up to more difficult rivers, the last thing that we want is to have a young rafter go on a trip that they are either not ready for or not suitable for. We want to make sure that everyone that goes on a whitewater rafting adventure has a great time and wants to come back to challenge another river.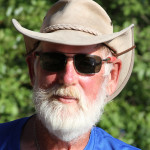 I hope that this helps, as always if you have questions about this information, or have other questions about river trips, please feel free to E-Mail me, I am always here to help no matter what or where your river adventure is to taking you. For more information about rafting the American river, please see our informational page that has tons of great stuff for planning your rafting trip.
Hope to see you on the river this year,
Flash (over 30 years of river rafting experience around the world and back)