Ways to Save
Lots of friends!
There are many ways to save money on an American River rafting trip.  The first way is to bring a big
group.  Most rafting companies have group discounts, and they can be quite good, with number of rafters above 12.
Our Company, Whitewater Excitement, Inc., has what we call our Preferred Guest Discount.  Once you raft with us on any of the forks of the American River or the Merced River, you are automatically one of our Preferred Guests for life. This is one of the best discounts in the river rafting industry.
Different Days of the Week
Other ways to save on an American river rafting trip for your river rafting adventure, is go during the weekdays.  Most companies offer reduced rates during the week, as they are not as popular as the weekends, which is another bonus of weekdays, they are not as crowded as weekends.
 Bring your kids and save 50% off mid-week trips.  Family specials are commonplace for most  rafting companies, especially on the South Fork of the American river.  If you have kids 16 and  under, they would get half off with each full paying adult with quite a few South Fork companies.  A  great way to bring the kids and save for college!
Lastly, if you are spontaneous, and can get away at the last minute, most water rafting companies  have last minute specials.  They are trying to fill up the empty spaces in their rafts, kinda of like  hotel rooms. These last minute deals can be very substantial and save you lots of money.  However, after enticing you with these last minute deals, you might not be able to get on the river for the day you want, especially if it is a weekend, as they fill up.  It does not hurt to try though especially if you find yourself with nothing to do, call around and get on a river trip.
These are some of the Best ways to save money on American river rafting trips, and for that matter, river rafting trips anywhere.  Give a text, a call, facebook, instagram, tweet, or just round up all your family and friends, and who knows, maybe with a big group, you can for FREE!
Have fun, and remember, we do have water to raft this year, it might not be every day, but the guaranteed days they release will still be AWESOME!!
Anytime is a great time to be on the river – come up and get yours!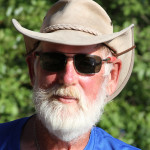 I hope that this helps, as always if you have questions about this  information, or have other  questions about river trips, please feel free to E-Mail me, I am always  here to help no matter  what or where your river adventure is taking you.
Hope to see you on the river this year,
Flash (over 30 years of river rafting experience around the world and back)