The answer is:  there really is not a typical day on the river.  Each day, trip, and river are different, otherwise you would be at Disneyland riding the same ride over and over again.  A whitewater rafting adventure is one of the most exciting activities you could experience.
Your day begins with a drive to the river, which in most cases, more dangerous than the river trip itself.  Once at the river meeting / check-in area, your guides will meet and greet you, get you all checked in (which is have you sign a release form
if you have not already done that) and let you know the schedule of the day.  One of the most important items of interest at the check in is – where is your bathroom!  If you are rafting in the spring, on a class 4 river, or it is a colder day, you will then be given wet suits to put on prior to getting on the river.  The wet suits will keep you warmer on a cooler day.  Most companies rent these, however, there are a few that include these for free.
After check in is complete, you will then head for the river, either by walking to the launch area or taking a bus ride.  Once at the river launching area, you will meet all the guide staff and get 3 pieces of river rafting equipment: a PFD (life jacket), paddle, and helmet.  The guides will then adjust each guest's pfd and helmet to make sure there snug and fit properly.
We then gather everyone and give a 10-15 minute river safety and orientation talk which will let you know how to sit and better stay in the raft, how to paddle, what happens if you were to fall overboard, some pointers and tips for making the most out of your trip and some general river guidelines.
We then split up into groups, introduce and assign the guides and get on the river.  The first mile or so (unless you are hitting big ones right away) you will get the feel of paddling the raft and where to hold on.  Your guide sits in the back of the raft and gives instructions on when to paddle, what rapid is coming up and how big it is, history of the area, and the most important question:  when is lunch?
The day of rafting includes stretches of great whitewater mixed up with areas of calm pools and slower current.  Not many American River rafting trips are nonstop whitewater action, we do have stretches where the rapids are mellower and the current is slower.  If you are on a day trip, lunch will be served at mid-day either at the river camp or you will pull over and have lunch right on the banks of the river.  If you are on a half day, then you will continue on down the river without a stop.
 After lunch, then it's back on the river for more whitewater action.  At the  end of the river section, the take out area, you will then be able to help  carry the raft up to the van and trailer, if you wish.  Some carries are super  short, like on the South Fork of the American's Gorge Run, while others  might be a bit longer.  This is the part that is left out of many rafting  companies brochures.  There are a few companies that have their guides  carry the rafts up, all the guests need to do is to follow the trail up to the  bus, grab a cold drink and a snack, and take a seat on the bus for the ride  back.  Although, some trips will end at the meeting areas and you will be  right at your car.
At the meeting areas, there will be bathrooms (for most rafting companies) and rafting store that you can pick up your favorite t-shirt or other souvenir.  Your guides will also be there to thank you for the trip and to say good bye.  A trip to the rafting photo shop of Hot Shot Imagining is also in order to view the many photos of you rafting in the rapids.
There is much more that goes on during a river rafting trip including and not limited to; swimming through small rapids, water fights with other rafters, meditation time while drifting, and time to interact with your guide and fellow passengers and so on. You can make your trip the best it can be by fully participating in all the activities that go on throughout your day of rafting.
Have fun and be safe!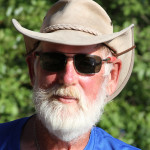 I hope that this helps, as always if you have questions about this  information, or have other  questions about river trips, please feel free to E-Mail me, I am always  here to help no matter  what  or where your river adventure is taking you.
Hope to see you on the river this year,
Flash (over 30 years of river rafting experience around the world and back)