California rafting and the Drought  – a topic that everyone wants to hear about.
Even with the past rain and snow we are still below average for this time of year for the American river rafting drainage. Which means that  California river rafting and the drought in California will be a big topic this year. We will all still need to conserve our water use as much as we can to lessen the load during this time of low water storage.
The GOOD NEWS with California river rafting and the drought.
Is that we have guaranteed releases from the hydro Electric Dams upstream from both the South Fork American rafting drainage and Middle Fork of the American river rafting drainage. This year we will have "a 5 days of rafting on the South Fork with great flows (no Tuesday or Wednesday) and 7 DAYS A WEEK on the Middle Fork American. They still need to bring the water down from the upper reservoirs of the American river to the city areas, meaning we will still be able to raft this season!! More to come.
Watch our 60 Sec Informational Video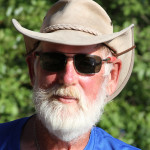 I hope that this helps, as always if you have questions about this information, or have other questions about river trips, please feel free to E-Mail me, I am always here to help no matter what or where your river adventure is taking you.
Hope to see you on the river this year,
Flash (over 30 years of river rafting experience around the world and back)