Most asked Questions of river rafting guests
Over the next few months, we will be asking and answering the most common asked questions that we get from our rafting guests.  From how deep is the water, to, do we end up in the same place we started? Really, we will be asking and answering a lot more pressing questions than these, but these do get asked quite often.
The hope is to educated perspective river rafting guests on the sport, how to best prepare for a trip, what they can expect on a rafting adventure, and even some questions you have always wanted to ask but never did to.
We have compiled a list of over 100 questions that we have been asked over the last 30 years, however, if you have a pressing question that is not asked and need an answer, please contact us and we will be happy to answer it for you.
Please stay tuned for this question and answer session, you will gain valuable information about: making the right choice of an outfitter, choosing the best river for your American river rafting adventure for you, your family, your friends, what you can expect on a rafting trip, and many, many more.
Whitewater rafting on the American river is an experience for everyone. However, having the correct information is something that will make your experience the best it can be, and save you time and effort.
The first question will we answer in our next post is: What happens if it does not rain or snow much more, will there be a rafting season this spring and summer on the American River? 
Stay tuned.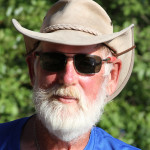 I hope to bring you as much information as I can, and answer any question that you have, as always if you have questions about this  information, or have other  questions about river trips, please feel free to E-Mail me, I am always  here to help no matter  what or where your river adventure is to taking you.
Hope to see you on the river this year,
Flash  (over 30 years of river rafting experience around the world and back)