Are pets, especially dogs allowed on the rafts or at the camp?
Sorry we do not allow dogs on the rafts or at the camp.  For the enjoyment of all, please plan on leaving your pets at
home or with a sitter.  It generally is very hot up in the American river area and not a good place to have them tied up all day and on their own while you are on the river.  As much as we love dogs and other pets, having them at a camp area that has many different types of people (some that may love dogs and others that may be afraid of them), is not a good idea.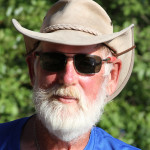 I hope that this helps, as always if you have questions about this  information, or have other  questions about river trips, please feel free to E-Mail me, I am always  here to help no matter  what or where your river adventure is to taking you.
Hope to see you on the river this year,
Flash  (over 30 years of river rafting experience around the world and back)