The answer is really Yes and No!
There are many price differences between outfitters on the American river.  However, you need to make sure that you are talking apples to apples.  There are quite a few different trip options for this river.  Some companies will offer a "full" day trip (13 or 15 miles) that is not the "whole river" trip (21miles) that a few companies offer, and the price may not be all that different.  Also with 2 day trips, some companies offer only one night of camping and 4 meals with their two day packages, while a few offer 2 nights of camping and 5 meals, all at close to the same price.  More value and more fun!
For the most part, though, prices for like trips are not that different company to company.  You will see 50% and
other deep discounting offers online, and make sure you do your homework on these.However, they may not be all that great of a "deal". Research prices between companies and look at their discounts, some companies will have group, family, or other specials that will be in the same price range, and sometimes lower,  as these other deep discounting deal rafting companies.  For example, there are deep discount deals online offering 50% off trips, which may seem great for the consumer.  However, some companies boost up their web site prices to help offset the 50% deal they are giving, making the actual trip price almost the same as another rafting company using their regular group discount.  Do your research and do the math.
Also, because there might not be that much difference between American river rafting company prices, choosing an outfitter for your rafting adventure can be difficult (please see previous post on how to choose an outfitter for your group or family).  I would suggest looking at the web sites of a few companies on the river you would like to raft, then talking with their reservation staff on the phone. You will get a feel for those companies and find what you are looking for in a company by talking personally with them. Go with your feeling, after you do your homework. Another good way to make a decision, is to talk your family, friends, and co-workers and ask for their feedback about when they took a trip with a certain rafting company.
Another item you may want to consider is what kind of discounts they are offering.  Companies offer a wide variety of discounts from daily deals, group, family, last min, and others.  Some offer 10% for 12 and 20% for 24 or more, while others offer 15% for 6 or more and 20% for 12 or more.  Some offer great family discounts that give you 50% off each child with a full paying adult.  These family discounts are usually offered during the weekdays and only on the South Fork of the American river.
The expression of "You get what you pay for" does apply to rafting trips also, so beware.  Do you want an experience with a company that has been in business for 25+ years and have a private camp area located right on the river, or a rafting company that is located in a public camp area or no camp area at all.
In summary, there are differences in prices by outfitters on the American river, and the savings can be quite a lot if you do some research on group discount, specials, and last min offers.  However, keep in mind, one companies 1 or 2 day trip could be a lot different from another (like the full and whole day example and the two day example above).  You can get much more sometimes by choosing the right outfitter for your river rafting adventure on the American river.
I hope that this helps, as always if you have questions about this information, or have other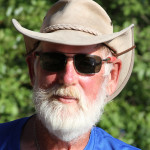 questions about river trips, please feel free to E-Mail me, I am always here to help no matter what or where your river adventure is to taking you.
Hope to see you on the river this year,
Flash  (over 30 years of river rafting experience around the world and back)