On Your river rafting trip – … Please arrive early.
Each rafting trip on the American River has it's own specific time to arrive at the designated meeting place, which is
specified in your trip information.  Make sure you give yourself enough time to get to your river rafting trip reserved destination. Even being a few minutes early is a good idea to allow for any last minute details (ie: completing paperwork, last minute use of bathrooms, applying sunscreen, etc…). River trips are usually filled up with other guests and only wait a short amount of time for late arrivers.  Most outfitters have a no refund policy for rafters that have missed their trip time.
Please do not rely on your smartphone …or gps for directions for your river rafting trip once you get off the main highways. They can really lead you on a wild goose chase, especially since your rafting trip is usually in a very remote area of California. In the Coloma-Lotus area only Verizon wireless service works and it is often spotty. Make sure that you have the directions in hand provided by the American River rafting company, it will save you some heart ache and $$.  You can also check with the American River Rafting Guide for more information on how to get to your rafting trip the most efficient way.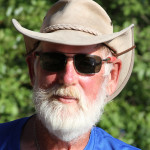 I hope that this helps, as always if you have questions about this  information, or have other  questions about river trips, please feel free to E-Mail me, I am always  here to help no matter  what or where your river adventure is to taking you.
Hope to see you on the river this year,
Flash (over 30 years of river rafting experience around the world and back)